Post by ibbi on Sept 11, 2017 15:36:53 GMT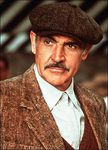 The final of course was, as expected, not one to remember though. Only in Rafa's last service game Anderson got to deuce for the first time in the match and the South African was simply not able to compete with Nadal. Just a pity that the draw (after the whole withdrawals too) was so onesided.
I hope the USTA has a review of their draws this year... giving such easy paths to both Nadal and the women's #1 (Pliskova) was a big mistake and actually killed a lot of excitement for the slam, I think. As well as the pathetically obvious attempts at getting Sharapova into as deep a run as possible, and loading one quarter with all the quality players...... let's hope this doesn't happen again next year.
Not a Nadal fan so i'm a bit 'meh' on him adding more slams to his count but he deserved this one 100%. Played the best, most consistent and aggressive tennis of any man (or woman for that matter) at this tournament and for that I can't complain at all that his name is on the trophy.
The state of things is so bad right now there was no path for Nadal that would not be easy. The internet is abuzz over how he went through the entire draw without playing anyone in the top 25. The fact is there were 20 members of the top 25 in attendance, 1 of them won it, and I think from the other 19 off the top of my head the only dude that lost to a fellow member of the top 25 was Monfils. The other 18 guys all got knocked out by guys ranked 26 or lower. They suck.
Dolgopolov knocked out one of them (Berdych) who beat him? Rublev knocked out two of them (Dimitrov and Goffin) who beat him?? Del Potro knocked out three of them (Bautista-Agut, Thiem, and Federer) and who beat him??? Anderson knocked out a couple too (Carreno-Busta and Querrey) and WHO BEAT HIM????? God, people are so dumb.