Post by PromNightCarrie on Jun 3, 2018 17:13:23 GMT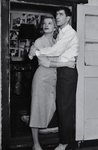 This is an interesting one that I have some general thoughts on, though nothing you said was incorrect:
Really, this is a guy who has at least 4 or 5 great records (at least?) and basically as perfect a catalog as anyone in the history of the genre. Like in the style of music, he would pale next to Wonder and Prince but - is any of that important either? I'm not so sure it is - he's using artist in the same way as a pop artist I think - i.e. he's major with sales and no one else can sell as much and has that artistic a catalog too. Like I don't think he looks at it more deeply than that.......and when he starts not selling........well, he'll be the Velvet Underground of Hip Hop or something. His sales enhanced everything else about him and those claims he makes - I sell a lot and I don't have to pander to do it etc.
This in some ways gets back into the Bob Dylan argument and what makes an artist - before Bob Dylan no one had to write songs. If you did great, but you didn't have to.........Sinatra didn't, Elvis didn't, it was only after Dylan in the widest sense that the guy who wrote those songs
had
to sing them really. (Not that he was the first but he was crossed genres and he was obviously a not for all tastes singer - at first "covers" of Dylan songs were common or even preferable.......... until people basically demanded that he had to be heard singing those songs and if you disliked it because of his voice, well you were wrong. That's why he's crucial, he changed that whole way of thinking.)
Kanye's great asset is in linking what he writes with what he puts out as himself - you almost can tell his lines specifically too. One of his greatest songs, New Slaves is a sort of a Kanye's greatest hits of individual lines that you can't imagine anyone else writing. The songs point is his point too or what you clearly recognize as "his". In general most rappers in his era seem anonymous in that larger sense or you have to look much harder at them to find what they represent at all.
His production is his great gift I agree and it's weird and weirdly his and to me his use of Rock is what separates him - I always bring up The Takeover but the the use of The Doors Five To 1 and it's huge, cavernous sound really changed a lot. He is also insanely sharp on Rock and Roll in general - you know Power using 21st Century Schizoid Man, the way he discusses Punk Rock and uses much of the same principles of outrage of it.
To me, if you really want an example of what he's like as an artist its by wearing the T-shirt of The Pop Group "She is Beyond Good and Evil" in the midst of his Taylor Swift stuff - how obscure and cultish and record store geeky is that?.......thats his genius .......I mean he's even sampling his own
T-shirts

I can respect what you're saying. Me personally, I don't like every single thing Kanye's done, but the man can put a great-sounding album together. However, I put that down mostly to his impeccable production and sampling of good songs. He needs a lot of help to write his lyrics and I don't care for them anyway.
I was listening to Dreams by the Game, which is a song produced by Kanye. You can't help but love that song, but it's because Kanye used a great soul sample that sounded exquisite over the hip hop beat. If Kanye had put that on his own album, it would be hailed as a work of genius. I think that's a good example of what he's able to do as an artist. It's all in the production.
So I'm not denying the man is talented, but I don't know if I can rank him with the greatest artists of all time based on his skill at sampling which many other producers share. But that's me and I don't expect most people to feel the same. I just don't buy into the hype he has created for himself as THE greatest. But I have a high standard for that.