Post by The_Cake_of_Roth on Oct 1, 2022 1:39:50 GMT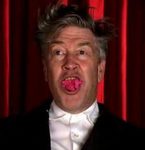 It's true that we're still talking about the Academy here and not People's Choice Awards, but given that we have people like Luca Guadagnino and people you wouldn't expect praising Top Gun, I have to think a lot of the passion among general audiences carries over to other AMPAS members...
As I remember, when it came out people weren't really concerned with TFA's similarities to A New Hope, they were just loving it. That spread after a certain period of time if I'm not mistaken. And isn't Maverick largely a well-done remake of Top Gun?

I haven't actually seen anyone else describe it that way, but I also don't recall many people actually claiming that TFA was better than A New Hope the way that Maverick is pretty much already accepted as the superior film over the original.
Fair point about Guadagnino… I was going to mention QT too, but then thought about how he's not really representative of Academy tastes.

Of course, it's always a combination of factors, so while Hollywood's twitter accounts may have creamed their pants about A Quiet Place only to result in it underperforming at the Oscars, it also wasn't quite the box-office and pop culture phenomenon that Maverick currently is (though obviously it was still a hit).