Post by Tyler on Aug 20, 2018 23:35:59 GMT
The theft of the Isabella Stewart Gardner Museum in Boston - the single largest property theft in the history of the world - is just fascinating and so, so chilling. There are countless conspiracy theories revolving around the heist, but here are the facts:
In the early morning hours of March 18, 1990, a pair of thieves disguised as police officers entered the Gardner Museum and stole 13 works of art by artists such as Rembrandt, Vermeer, Manet, and Degas. The works, including Rembrandt's Christ in the Storm on the Sea of Galilee (his only known seascape) and Vermeer's The Concert, are worth more than $500 million.
A vehicle pulled up near the side entrance of the Museum. Two men in police uniforms pushed the Museum buzzer, stated they were responding to a disturbance, and requested to be let in. The guard on duty broke protocol and allowed them through the employee entrance. At the fake officers' request he stepped away from the watch desk. He and a second security guard were handcuffed and tied up in the basement of the Museum. The thieves departed with 13 of the Gardner's works of art 81 minutes later.
The Museum was equipped with motion detectors, so the thieves' movements were recorded. The best known works of art were taken from the Dutch Room. They sliced Rembrandt's Christ in the Storm on the Sea of Galilee and A Lady and Gentleman in Black from their frames; removed Vermeer's The Concert and Flinck's Landscape with an Obelisk from their frames; pulled an ancient Chinese bronze Gu, or beaker, from a table; and took a small self-portrait etching by Rembrandt from the side of a chest.
In the Short Gallery, on the same floor as the Dutch Room, five Degas drawings and a bronze eagle finial were stolen. Manet's Chez Tortoni was taken from the Blue Room. The thieves departed at 2:45 am, after making two separate trips to their car with the artwork. The guards remained handcuffed until police arrived at 8:15 a.m.
The FBI is still actively investigating the case, and is offering complete immunity to anyone who can come forward with news of the stolen works of art. The museum itself has offered a $10 million reward to anyone who can produce the artworks in good condition. The spaces where the paintings hung are still bare, in the hope that they will be returned home some day.
The Gardner House of Boston, designed to resemble a Venetian palazzo:
Some of the stolen works of art: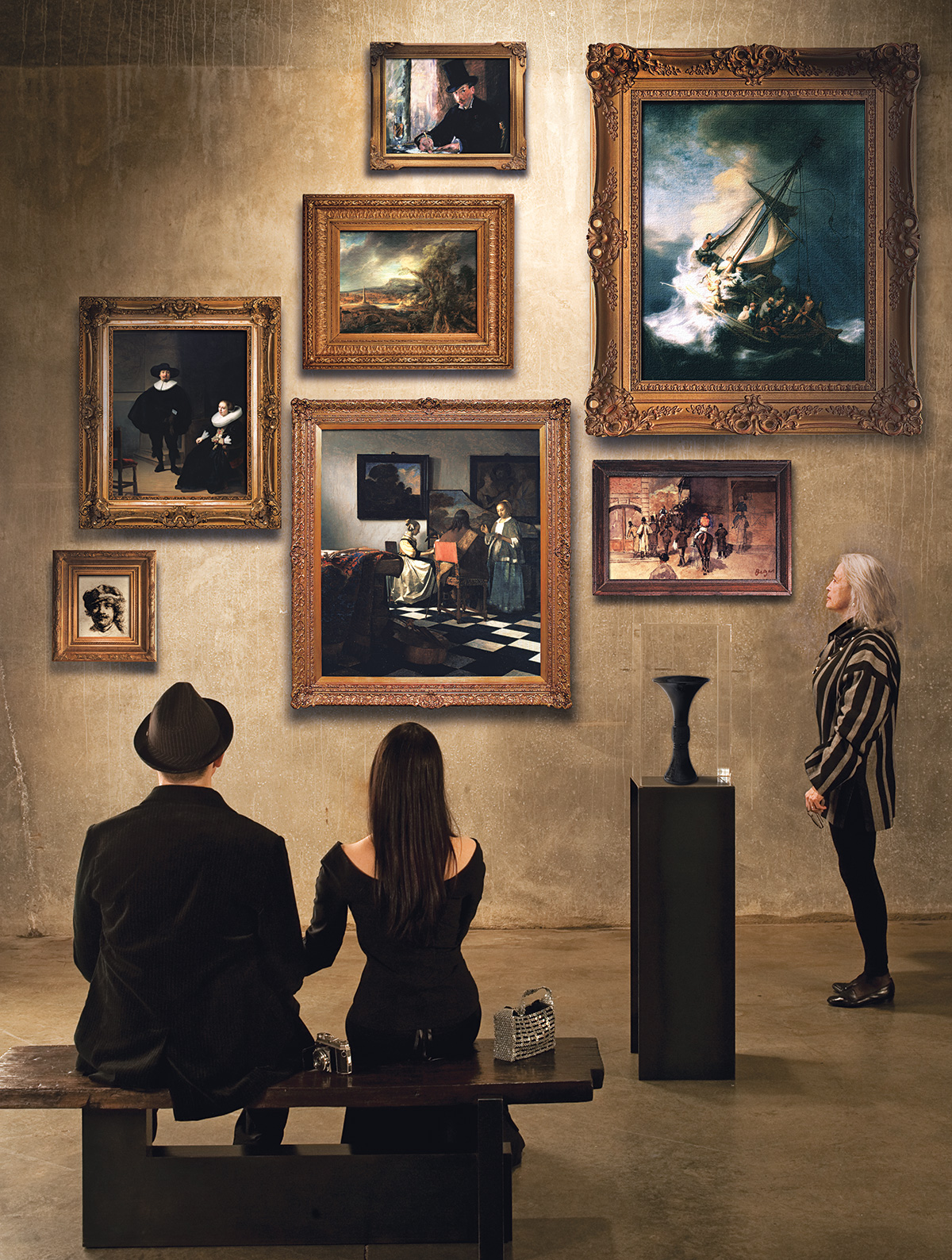 How the security guard was found the next morning:
Composite sketches of the thieves:
Okay, your turn!