Post by dazed on Feb 19, 2019 3:34:39 GMT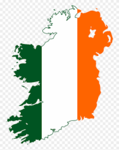 Using corporate democrat politician positions as an argument? Lol. They also laugh at medicare for all.
And? She flat out said she believes they can both coexist in an interview just a week ago.
Clinton didn't win because everyone who didn't vote for her hated her with a passion.
Universally agreed by who? Even if Clinton didn't have the DNC in her pocket, that doesn't mean she wouldn't have won the primaries. She's much more of a name than Sanders. Also we have no idea how he would've done against a loose canon like Trump.
Corporate Democrat? Most left leaning people would agree more with these people's positions. Most people prefer a market economy and yet you just pretend they don't exist or are irrelevant.
Yeah keep thinking she believes that. You're strangely naive.

Clinton wasn't on the populist left. That's why she didn't win. When it comes down to it, Trump won because he was against the trade deals such as TPP. He won those Midwest states which have been impacted the most by trade deals. Clinton was known to be for those trade deals. That was the main reason why Trump won.
Pretty much anyone. Especially when you look at the polling data and why Trump actually won like I stated above. I'm not saying she wouldn't have, but it would have even been that much closer. You're proving my point. For someone like Bernie, who had next to no name recognition, to come from way behind and come close to beating a political machine like Clinton is impressive in itself. Again, Sanders was an outsider like Trump, which is another big reason why people voted for Trump. To spit on the establishment. He's also against those trade deals too as well as wanting to get out of wars (which Trump ran on when he was campaigning). He also doesn't take any personal punches. He's all policy substance. When people take personal punches at Trump, Trump will eat them up. Bernie would be the perfect debator against Trump.
I already showed you and ACTUALLY gave you links of what most people agree with earlier in this thread. It's populist left positions. Yet you just pretend they don't exist or are irrelevant.
Sure. I'm the one that's naive.