Post by dazed on Feb 8, 2018 23:31:11 GMT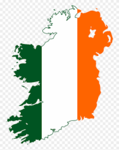 What people need to start doing in order to get their information is to stop watching corporate media, such as CNN, Fox News, MSNBC, etc and find some independent media online in order to get their information.
Denmark and Norway are more capitalist than he is. It's easier for businesses in Scandinavia than let's say France or Germany with less regulations. Hell in some regards they are better than the US. Bernie proposes a shit ton of them. What the Scandinavians have is higher taxes for their social programs and spend very little on defense.
Also the independent media online are The Young Turks (far left Bernie shills), Infowars (Alex Jones conspiracy nuts) and Rebel Media (unwittingly an Alt-Right preference).
I've seen a lot of danish people say how Bernie's political plan aligns close with their current system. He's said time and time again how he wants America to look like Denmark. He's the only politician I know that's been saying that. His major policies like a single payer system, free college tuition, higher minimum wage (I know Denmark and Norway don't have a minimum wage, but the workers association allows for their pay to be even higher), higher taxes on rich, pushing for renewable energy, stronger unions, parental leave, paid vacation time, etc all align with their policies. You'll find some people on the right even agreeing with him on a lot of those policies. And even if you believe that Bernie is to the left of those countries, it wouldn't matter anyways because not all of his proposals will get through the way he wants them to. They'll have to come to an agreement, which would push his proposals to the right of what he wants.
That's the worst of the independent media outlets. There's way more options than just those that are far better. Such as The Humanist Report and Secular Talk (which is my favorite). They're on the left, but yeah. Kyle Kulinski bashes Democrats damn near as much as he bashes Republicans. Going the independent route, you have a lot more options than what's on TV. If people want to listen to Alex Jones and take him seriously, then there's honestly nothing you can do.