Post by stephen on Apr 26, 2018 23:10:42 GMT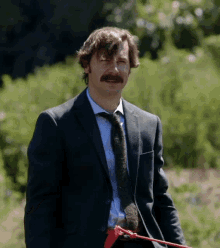 Jerusalem
on a proper DVD release, rather than having seen a shitty video copy that circulated the 'net several years ago (even with that bad transfer, Rylance gave one of the best performances I have ever seen, and with his newfound film career, the fact that no one is talking about a film adaptation is ludicrous to me).
I missed this part of your post before stephen, but let me tell you this about Jerusalem.......that year I thought Pacino was going to win his 3rd Tony - and it was going to be a huge deal I thought - in some ways the crowning achievement of his entire career (now I hope that's The Irishman) - an American winning his 3rd Tony for
Shakespeare
? That hasn't happened in Lead in a long, long time (ever maybe? - I'm serious I don't think its been done by an American)......even though I don't put much stock in the Tony Award, this seemed divine justice to me. Finally no one could argue with this I thought - this is a big deal.
Rylance was going to push his production to the following season but he just barely got it in, in time - there was some controversy that the whole cast could come over or else he said he wouldn't do it.
When tickets went on sale I was like "Fnck it, let's go see it - let's see what he can do - Mr. Great Actor!!!!" Well, um.......... I had seen him before, in a Tony winning role (Boeing Boeing) but was completely unprepared for this. Not only was he amazing, just physically was unbelievable - almost hard to comprehend - talk about carrying a play on your back. Like he was possessed. It's the only performance that has ever rivaled Fiennes' Hamlet for me.
That year at the Tony broadcast Rylance in great spirits while walking up to the stage gave a tap/hello to Bobby Cannavale (also a nominee that year) and Pacino had to sit there and graciously applaud the guy who's his friend and whom he "never misses" on stage. I remember watching that year and thinking it's like the way resigned way Pacino's Vince Hanna says "Yeah" at the end of Heat .........Sometimes you just have to tip your hat, applaud and say to yourself, if anybody was going to beat me, I'm glad it was you, mother******.

Watching Rylance in
Jerusalem
, even in the quality I did, gave me the feeling I had when I saw Daniel Day-Lewis in
There Will Be Blood
for the first time. I recognized I was seeing not just greatness, but
landmark
greatness,
iconic
greatness -- the sort of greatness that is both singular and yet spawns legions of followers while leaving most people wondering how the fuck they came up with that to begin with.