Post by stephen on Sept 15, 2022 13:44:07 GMT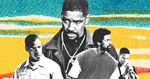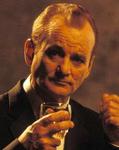 Has anyone else in
Butler's
position had seemingly the entire male A-list in Hollywood vouching for him and praising him though?
Denzel Washington, Brad Pitt, Leonardo DiCaprio, Gary Oldman....
these guys have given him the seal of approval or are taking up his performance in interviews. Unprompted (in the case of Oldman and Pitt). You can't overlook how strong that potentially makes Butler as a threat to win. The top dog Alpha males in Hollywood seem to be firmly in his caml, and those endorsements will probably influence voters.
It's obviously a major boon for Butler to have those people bigging him up, but that doesn't necessarily mean he's got their vote when all's said and done. (It should also be noted that a lot of that press was leading up to
Elvis
bowing, when no other contenders were really being seen or in the mix.) Many of the other Best Actor contenders have actually worked with these guys you're using as examples (i.e. Farrell's worked with Denzel), or at least have known them for years. Butler's got the benefit of his youth in that these guys' support will help him network very well for future roles to capitalize on this breakout, but he's up against several guys who have never won who have been in the industry for decades and who have narratives of their own.
Butler could very well win, but there's a reason this category skews older when it comes to winners, and I just think that he might have peaked too early and may have trouble regaining some of that buzz in the midst of awards season. I do think his nomination is the reward, but it will see him through to bigger and better things (as will
Dune: Part II
).