Post by The_Cake_of_Roth on Sept 17, 2020 4:12:09 GMT
Saw this for a second time today. I wouldn't say it improved on a rewatch for me, but I didn't enjoy it any less either. Though I can maybe see how some might find the second half of the film more involving than the first half on rewatch because once you know the plot set-up, it becomes easier to disengage from the exposition dumps as you're waiting for things to kick into higher gear (which makes it sort of similar to Inception).
A couple things that stuck out to me this time:
Something seems slightly off about the rhythm of some dialogue scenes. The pacing feels a little too rushed at times, and I say this not because it's difficult to follow, but because I'd prefer it if some scenes just breathe more and allow certain lines to have more of an impact. Some moments that should feel more significant come across as a little too cursory. It's probably a combination of the acting and the editing since the film moves at breakneck speed overall, plus it's likely Nolan wanted the dialogue to have the kind of snappiness and lightness characteristic of Bond.
I also have to agree with some reviews saying that the film's visual palette is kind of drab overall (a lot of grays and browns and off-whites), which I suppose is partly the result of the locations they shot in, but for a spy film that's heavily inspired by Bond, I would have liked a little more lushness and vibrancy like the stuff at Amalfi Coast... though the look of scenes like the red and blue room with the turnstiles is great. I love Hoyte's work on Dunkirk and Interstellar, but part of me wonders what Pfister might have done with this film.
It's funny thinking back to those early rumors that the film was going to be a romantic thriller because you might say that description is not far off. It's essentially
a time-hopping bromance between JDW and Robert Pattinson's characters. There's actually erotic fanfiction that already exists (I think I've seen people use the term "Protagoneil"). So this might be the closest thing Nolan's come to making a gay romance... also, here is some fan art I found lol: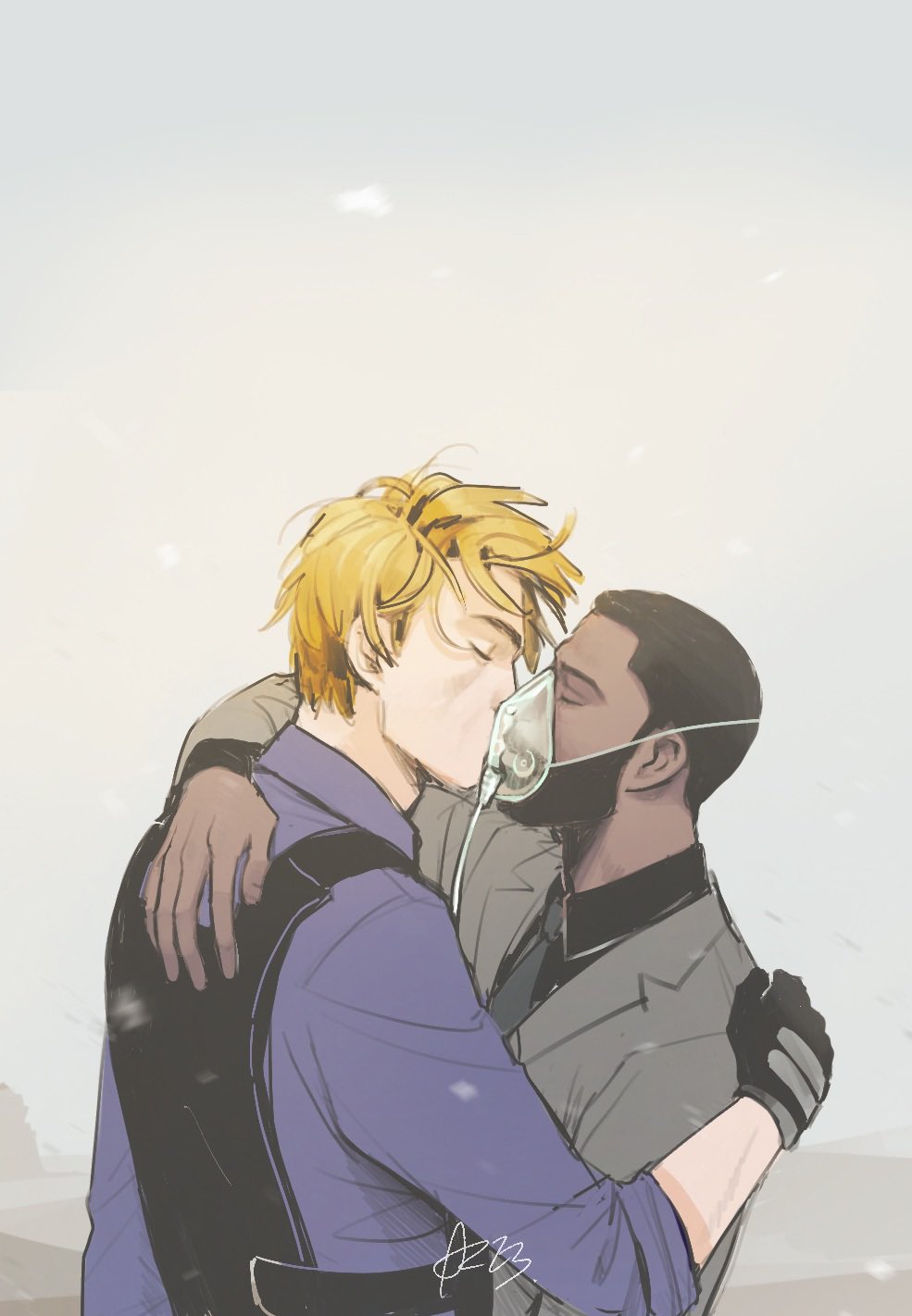 In my last post, I wasn't sure how to rate the film, but now I think a 7.5/10 seems about right. But in addition to deciding where it places in Nolan's filmography, I've also been thinking about where to rank it among the Craig Bond films, so my rating would put it below Casino Royale (my favorite Bond film) and Skyfall, but above Spectre and Quantum of Solace, so right in the middle.
How would other people rank it with the Craig films?