Post by mhynson27 on Aug 2, 2020 16:36:43 GMT
#45
"It is difficult to imagine more humble origins than those of the genius now cooking at Gusteau's, who is, in this critic's opinion, nothing less than the finest chef in France. I will be returning to Gusteau's soon, hungry for more."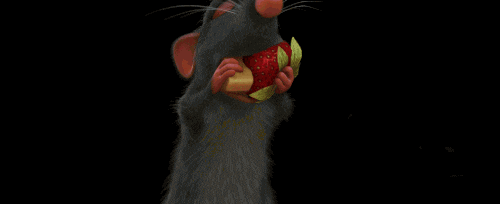 Ratatouille2007 ~ Brad Bird
107 points from 7 ballots
Highest Placement: #5 on 1 ballot
As a guy who loves food and wants to visit Paris, I always found the film impossibly delightful. Like most Pixar films, the film is beautifully animated (even after nearly 13 years, the animation hasn't aged at all), incredibly well-written, very, very funny and very, very thoughtful, appealing to both adults and kids and has a fantastic score and a big beating heart at its centre. No matter at what age, whether as a kid or as an adult, it always leaves me with a warm, fuzzy feeling.
--
Miles Morales
#44
"I have a love in my life. It makes me stronger than anything you can imagine."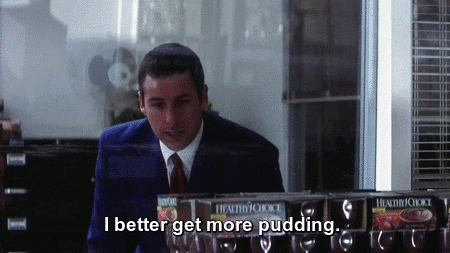 Punch-Drunk Love2002 ~ Paul Thomas Anderson
109 points from 9 ballots
Highest Placement: #4 on 1 ballot
This is my personal favourite Paul Thomas Anderson film, for not any particular reason other than me having a thing for unique, slightly off-kilter romance films. Despite the odd and surreal proceedings, the film is nevertheless charming and heartwarming thanks to PTA's fantastic direction, Adam Sandler's excellent performance and the endearing chemistry between Sandler and Emily Watson that is the heart of the story.
--
Miles Morales
#43
"I love you, Harry. You make me feel like a person. Like I'm me... and I'm beautiful."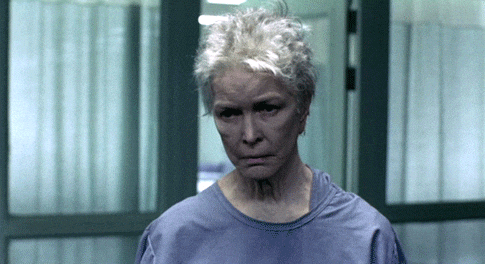 Requiem For a Dream2000 ~ Darren Aronofsky
113 points from 9 ballots
Highest Placement: #1 on 1 ballot
I was an unsuspecting 12 year old when I stumbled upon "Requiem for a Dream" as part of The Icelandic National Broadcasting Service new year's day film program where it was described as "a family drama set on Long Island". I recognized Marlon Wayans from Scary Movie, Jared Leto from Urban Legend and my biggest celeb crush Jennifer Connelly from Hulk so I was willing to give this a try. "How bad can it possibly be?" I thought. Regardless to say, I was not prepared for the traumatizing viewing experience that followed or a completely sleepless night following it. Requiem for a Dream left me utterly shaken and 15 years later, I still haven't completely shaken it off and nor do I want to.

Darren Aronofsky's direction is bold, raw and fearless. Visually the film was groundbreaking with Matthew Libatique's gorgeous cinematography seamlessly taking us through a journey through the seasons and various stages of addiction intertwined with Jay Rabinowitz's innovative, frantic editing which adds to the unease and terror the film inflicts on its audience. What could be dismissed as gimmicky "MTV-editing" ends up being one of the most iconic things about it and is one of the many keys to its success. Clint Mansell's genius score is one of the best of all time and has been reused countless of times in other media but never as effectively as here.

The screenplay co-written by director Aronofsky and author of the source novel Hubert Selby Jr. is tight and successfully manages to tell the a spanning journey of four character's journey into the abyss of addiction in in under 102 minutes that makes you feel that you've spent the majority of the year with these characters and never feels forced or thin. The entire third act is one of the most harrowing stretches in film history. I don't think any form of drug prevention has ever been more effective, at least to me.


As impressive as the film is on a technical level, where it really hits is in the acting department. Ellen Burstyn delivers an all-time great performance as Sarah Goldfarb in a heartbreaking, transformative role. Equally impressive is Jennifer Connelly's magnificent turn whose final shot will haunt me for eternity. Hell, most shots from this film will haunt me from eternity. It's a pity Marlon Wayans has only been in absolute dreck since and not followed this with more dramatic or challenging work. Jared Leto has also never been better than here, but is completely eclipsed by Burstyn and Connelly who I can't possibly sing enough praise to.

I recently rewatched the film as part The Icelandic National Broadcasting Service's film classics program (It has also been part of the summer film selection so clearly someone there is as big of a fan as me) and it holds up incredibly well. That's a testament to it not just being pure shock value misery porn but a fully-realized work of art. Requiem for a Dream is a complete gut punch, a film that takes you to hell and back and leaves no one unscathed.
--
speeders
#42
"I'm twelve. But I've been twelve for a long time."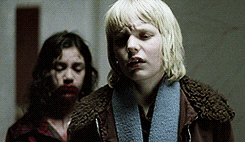 Let the Right One In2006 ~ Thomas Alfredson
119 points from 10 ballots
Highest Placement: #4 on 2 ballots
The epitome of "same but different", Let the Right One brilliantly mixes coming-of-age with vampire mythology, adding an existential twist not to mention buckets of blood and moments of sheer terror. The strength of the screenplay is that it uses the vampire lore to tell a story of loneliness and companionship. Make no mistake, this is a love story first and horror second. It however delivers on the horror front and leaves a trail of blood throughout the icy landscape of the film for the audience to follow until.
However, the portrayal of bullying is more tense and terrifying than the blood drawn by the vampire.

Director Thomas Alfredson brilliantly crafts the atmosphere and brings such sensitivity to the film that gives it most of its humanity. Two child actors, Kåre Hedebrant and Lina Leandersson have the task of carrying the entire film on their shoulders and do it extremely well, especially Leanderson who is iconic as the vampire Eli.

Let the Right One in will chill your blood and warm your heart at the same time. A chilling slow burn where the dread slowly creeps up on you and infects you with unease all the way towards the simple yet exhilarating climax. If you haven't seen it yet, let this film in.
--
speeders
#41
"You know what Lenin said about Beethoven's Appassionata, 'If I keep listening to it, I won't finish the revolution.' Can anyone who has heard this music, I mean truly heard it, really be a bad person?"
The Lives of Others2006 ~ Florian Henckel von Donnersmarck
131 points from 12 ballots
Highest Placement: #6 on 2 ballots
Ulrich Muhe is tuned-in and so are we. As the Stasi captain of a surveillance unit, he gives a surprisingly touching, complex performance. He has the kind of face Lev Kuleshov could've used to prove his point. Donnersmarck intelligently layers out the political webs, gov't oppression, and furtive dealings (that can be seen or unseen); and he superbly maps out character and emotional arcs. This is handily the best film of its year.
--
Mattsby