Post by Tommen_Saperstein on Apr 18, 2018 20:53:54 GMT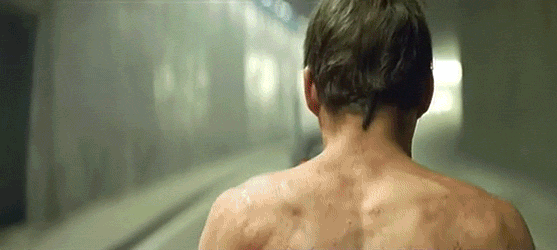 This bothered me so much. It felt like the outcome of the season was totally out of the judges' hands, which isn't fair because they're in the best position to judge the queens
objectively
. None of the jury queens had to explain their reasoning behind their choices (but it clearly wasn't motivated by an objective analysis of the overall performance because Kennedy? Trixie? No bitch). Some of them were voting for their friends (Chi Chi), while others seemed to vote against Bebe because of her
arrogance
confidence, and the fact that she didn't want to reveal who her choice for elimination would have been in the previous episode (doesn't seem fair that she'd lose her chance at 100K because she wanted to stick by her guns) and against Shangela because she had already competed twice before. So basically, more than the competitors being judged on the overall performance and what they presented to the judges, their chances at the title were held hostage by behind-the-scenes workroom drama and personal friendships. That's bullshit. And based on the 96% of fans that thought Shangela was robbed of her chance in the finale, it's clear that the elimination model for this season was seriously flawed. That bitch turned it out all season.
And let's be clear about the fact that Kennedy only made it to the finale because Dela eliminated herself. Kennedy is a talented queen but she was consistently in the middle/bottom of the competition and struggled with her challenges even up to the finale. It was annoying how she kept shifting the goalpost to brush off her less-than-stellar reviews from the judges. She didn't deserve to be in the finale.
And I'm over Trixie at this point.
Charisma -
NO
Uniqueness
- Yes, her makeup is uniquely painful to look at
Nerve
- For the last half of the season, yes
Talent
- Yes, but hall of fame worthy? Heeeeelll no. Not even close. She couldn't stand next to most of the queens on All Stars 2.
And Dela...no girl. Morgan made a good point in the interviews about all the queens being there because they want to win. I get that Dela isn't super competitive and doesn't like to hurt anyone's feelings, but then why the hell did she come back in the first place, especially after being very open about her bad experiences on Season 6? She threw a massive wrench into the season and effectively skewed the final outcome. I respect where she's coming from, but I really wish she hadn't come back at all if the competition was going to be too much for her. She probably would have been happier for it too. She seemed sooooo over it in the finale reunion.
I really hope they take a year or two off before the next season because we're obviously running out of all stars here.