Post by Good God on Mar 4, 2020 8:33:28 GMT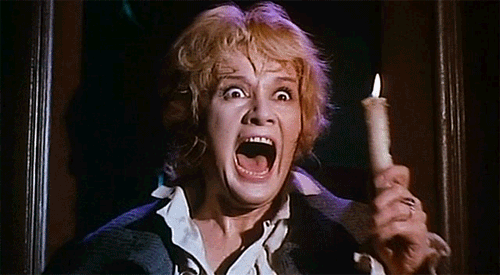 who never examined Dylan or spoke to Mia
. There were no psychologists or psychiatrists on the panel and the
judge ruled the report inadmissible
. It's not evidence. I wrote this earlier and the information isn't hard to find.
Are you trying to deliberately obfuscate the truth?
In 16 interviews stretching from Sept. 8, 1992 to Dec. 4, 1992, investigators spoke with all parties involved (Allen, both of her parents, two babysitters and two psychotherapists, per the report) and "interviewed [Dylan] on nine occasions."

According to the report, "Dylan presented as an intelligent, verbal 7-year-old whose storytelling was quite elaborate and fantasy-like at times and who manifested loose associations in her thinking.
The major reasons for their finding were as follows, the report stated:

1. There were important inconsistencies in Dylan statements in the video tape and her statements to us.

2. She appeared to struggle with how to tell about the touching.

3. She told the story in a manner that was overly thoughtful and controlling. There was no spontaneity in her statements, and a rehearsed quality was suggested in how she spoke.

4. Her descriptions of the details surrounding the alleged events were unusual and inconsistent.
The judge didn't rule the report as "inadmissible". The judge ruled it as "less credible" because of the "unavailability of the notes" and their "unwillingness to testify except through the deposition".
Is he referring to the Yale-New Haven Hospital report that had been deemed inadmissable and whose notes were destroyed and statement presented in court was written by a doctor who never examined Dylan? You can throw that out.
No, you can't "throw that out" because it doesn't suit you. What if I "threw out" Dylan's version of the story because it wasn't even presented in court?
The judge concluded there was no such evidence concluding that Dylan's statement (which remains consistent to this day) was rehearsed or coached.
And the Child Sexual Abuse Clinic of Yale-New Haven Hospital concluded that Dylan wasn't sexually abused. You're playing a double game here. If the judge ruling that there was no evidence of Dylan's statement being coached or rehearsed is good enough for you, the New York Department of Social Services concluding that no credible evidence of abuse or maltreatment should also be good enough for you. You can't pick and choose what suits you.
Anyways, this is evidence regarding the molestation charge, not the fact that Allen was a creep who's alleged by multiple witnesses to have behaved inappropriately towards Ronan which held up in court (unlike the Yale-New Haven report btw) and was corroborated my multiple witnesses and by psychiatric experts, and that he groomed and pursued the adopted daughter of his partner while she was still in highschool and took nude photos of her. He's a creep.
If "being held up in court" is all that matters, Woody Allen is legally innocent of molesting Dylan and we're all done here.