Post by pacinoyes on Jan 7, 2022 17:06:54 GMT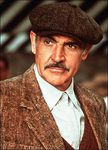 He did not do either - he simply chose another path
by the exact rules.
The
"correct"
answer by Nadal would have been "I don't know the reasons why his visa was revoked - I have no further comment besides that" which works at press conferences and no matter how many times he's asked it. That's my problem - I think he's either stupid or he's disingenuous because the "simple" answer he gave was actually closer to "simplistic", incomplete and misleading imo.
.............and again it is not "too much to ask" maybe for
you and most people - me included (3 jabs currently)
.......but it
is
to Djoko who in this case is the only one that matters along with the Australian government as a whole.
I'm quite sure he does not regret not getting the vax - it's his issue, it's his hill, he's dying on it, in front of the whole world........... so be it.......
But Djokovic didn't know the exact rules. Or to say it otherwise: Tennis Australia didn't send him the exact rules.

The rules stated that you can have an medical exemption - but this would again be controlled in Australia! So even when he boarded the plane in Nice or wherever he was, Djokovic had to know that there was still a chance he would fly to Australia for nothing.
That's one part. The second of course is, that Tennis Australia, which is mainly responsible that it came to this absurd situation, didn't clear these rules with the government. So Djokovic, and I believe he wanted to follow the rules, couldn't even follow them.

And no: I totally disagree with you. It is not too much to ask of Djokovic - except he has some medical problem, where the vaccine would be dangerous. And this he hasn't. Otherwise he could have presented it the Border Control in Australia. I don't care if he regrets it. But I care if somebody would get an exemption from the rules because of an absurd reason (obviously the main guilty here would be Tennis Australia again, because they offered a loophole).

You just cut Nadal more slack than I do ......that's all........but I've done my best to explain my issue with him in this matter.
I have no real quarrel with your last paragraph in the general sense - merely that you or I or Djoko may all rationally dispute what is an
"absurd reason"
- and who knows maybe he'll only play in places that
do not
require a double vax going forward (looks like he can play
France
and defend that title that way, theoretically, link below - we'll see) - and perhaps it will be more clear after Monday's appeal which I'm sure Djoko will lose.........fine by me if he does...........um, "fair dinkum" I believe is the expression

www.espn.com/tennis/story/_/id/33011964/novak-djokovic-allowed-play-french-open-even-unvaccinated-france-sports-minister