Post by quetee on Nov 5, 2019 3:56:03 GMT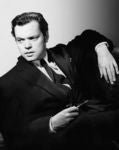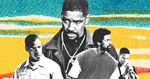 Marvel,
when it's clear his beef is with
franchise filmmaking
in general. So all the output of
George Lucas,
a big chunk of the output of
Spielberg,
the
Back To The Future
movies, a lot of
James Cameron's
output etc etc.
He must have been holding this stuff in for decades. Understandably, as it might upset some colleagues he's reasonably close or on good terms with with if he let them know how little he thinks of their "cinema". Marvel is an easy substitute to vent at instead of in the past coming for bo mer buddies like Spielberg and Lucas and calling
Jurassic Park
and
Star Wars
trash.
I've seen this line of thought come up a lot recently. Really don't see how it's "disingenuous" to criticize one movie but not another. If Scorsese doesn't like Marvel he's not under any special obligation to criticize every action movie ever made.
Speaking of "disingenuous" I also don't think you can treat Spielberg/Lucas as indistinguishable from Marvel. I don't even like the original SW trilogy that much but at least they are fairly well directed, have somewhat of a thematic center, and some character development, which is more than I can say for virtually all of the MCU's output that I have seen. It's just 2 1/2-3 hours of fighting with some one liner sprinkled in, good guys win, cut to end credits. Infinity War and Civil War were pretty much just constant fighting after some basic plot set up in the first act. They are some of the most vacuous movies I've ever seen. Even with the huge budgets they can't even make them look good, everything is lifeless and chrome-y.
Then the actual quality of Marvel movies is only half of Scorsese's criticism here. In the 80's and 90's there was still a significant audience for adult dramas and they could still regularly show at multiplexes and be profitable, even with Spielberg/Lucas/Cameron's big blockbusters. If you look at most theaters all but one or two movies showing is a reboot/sequel and almost all of those are just formulaic knockoffs. Bad movies have always existed and been popular in some instances but right now they're swallowing the whole industry. Lawrence of Arabia, Who's Afraid of Virginia Woolf, The Graduate, and 2001 were top grossing movies when they came out. The Godfather was the highest grossing film of all time when it came out. It hasn't always been like this where the only movies that makes big money are crap for 16 year old boys.
This decade breaks an 89 year old best picture winner being number one in its year of release. That is pretty bad new s and shows where we are headed movie wise.