Post by pacinoyes on Aug 5, 2018 11:33:01 GMT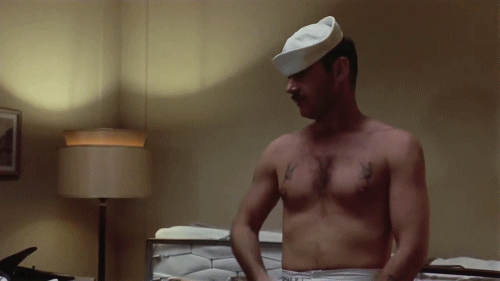 Are you kidding me about McDowell? McDowell gave what I consider to be his greatest film performance in Lindsay Anderson's If....3 years before A Clockwork Orange. If...is continually ranked one of the greatest British films ever made, and no small part of that is due to McDowell's perform ance. McDowell was a known quantity when Kubrick cast him. Casting McDowell after watching If...would be one of the easiest calls Kubrick ever made.
Granted, D'Onofrio was not a known quantity on film when he did Full Metal Jacket, so credit to Kubrick for watching his audition tape and casting him. But the guy was already a Broadway stage actor who was extensively trained at the Actors Studio. It's not like he was some untrained schmuck who walked in off the street and Kubrick taught him how to act. D'Onofrio had the training, had the stage experience and had the chops to be a world class actor before Kubrick ever heard of him. He just needed the break in a movie, which Kubrick gave him.
I think going through these posts there's a lot of good points in what you're discussing but I would say that Kubrick is not much like Hitchcock at all in how he felt about actors. Kubrick just doesn't work in tandem with his lead actor much but he didn't think actors were cattle in the way Hitchcock did to me - and that's crucial (to me).
It is true that in his other (earlier) films the performances at first seem like they are a result of the film - but really what we sometimes call "an actor's director" is really a nice way of saying "a director who won't say no to an actor" - well that's not Kubrick - but he has too much actorish flourishes in his films to be like Hitch or moving them around like the chess pieces/cattle quote - there's too much weirdness in Sellers and Scott to not think some of that is director driven.............but where he gets really interesting with this stuff is his last few films where he is almost another Kubrick in relation to actors entirely.
The Shining
needs
Jack Nicholson and THAT Jack Nicholson (some disagree, that's fine, to me it's my fave) - Barry Lyndon did not need any Ryan O'Neal etc. - it's a different approach but the same guy directing - and Eyes Wide Shut (which I f'n loathe) needed Cruise and Kidman too - it's not stunt casting, it's the director very consciously shaping his film through casting.
A great clip, that I posted in The Shining thread where Steven Spielberg discusses the slinky he got when he was 7 and how that made him the big baby he is today blah blah blah :